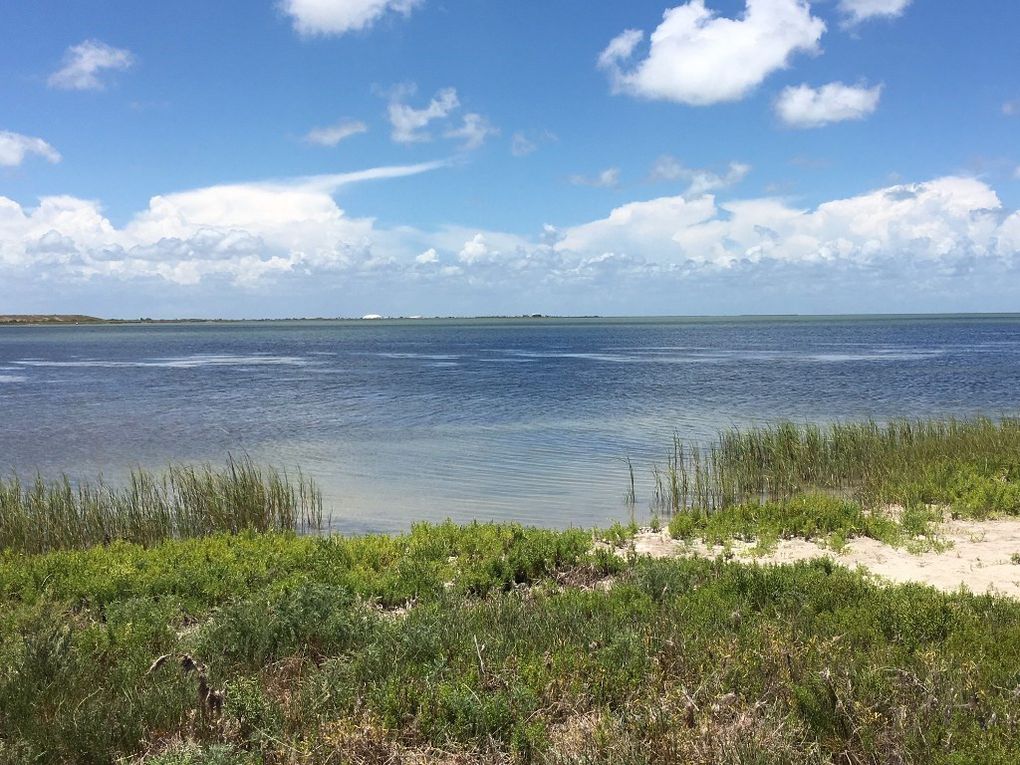 Rockport is a city on the coast of Texas. It's home to long Rockport Beach, with its fishing piers and rich bird life. The Texas Maritime Museum explores Gulf Coast history with exhibits on shipbuilding, oil drilling and pirates. Nearby, Rockport Center for the Arts has changing local art displays and a sculpture garden. Fulton Mansion is a restored 19th-century home with gardens and an educational center.
On the eastern coast of Texas, Rockport is a relaxing town with plenty of visitor attractions. The Fulton Mansion, overlooking Aransas Bay, showcases Second Empire architecture and is included on the National Register of Historic Places. Also visit the Texas Maritime Museum, the Rockport Center for the Arts and Rockport Beach Park, a great place for swimming or fishing.
The Rockport-Fulton area's interesting museums and historic landmarks, vast natural areas, and picturesque beach make it a standout destination in the Texas Gulf Coast. Want to enjoy some fun in the sun? Head to Rockport Beach, a recreational area with clear blue waves and a sandy beach. Looking to do some fishing? It's hard to beat Copano Bay Fishing Pier, where you can try your hand at catching the many fish indigenous to the area. For a break from the sun and the sea, stop by the Texas Maritime Museum or the Fulton Mansion State Historic Site, two of the top attractions in Rockport-Fulton. Read on to see what this thriving community has to offer.
Aransas National Wildlife Refuge is a vast protected natural area that is home to a wide variety of wildlife, including several endangered species like the whooping crane, North America's tallest bird. The whooping crane, and many other animals, can be seen from the wildlife watching and nature trails found within the refuge. Fishing and hunting, with a special use permit, are allowed within the refuge as well.
The Big Tree is a more than 1,000-year-old live oak thought to be one of the largest of its kind in the United States. For good reason: the tree is 44 feet tall with an 89-foot crown and an average trunk diameter of more than 11 feet. To see the Big Tree, head to Goose Island State Park just east of the small town of Lamar.
Rockport Beach Park annual permits total 17,114, daily permits total 24,984 and 463 transferable permits.
The Rockport, Texas is well known for its excellent fishing, sailing, birding, shopping, art activities, sight seeing via boat or land, museums, festivals and more!
Rockport, TX Vacation Activities